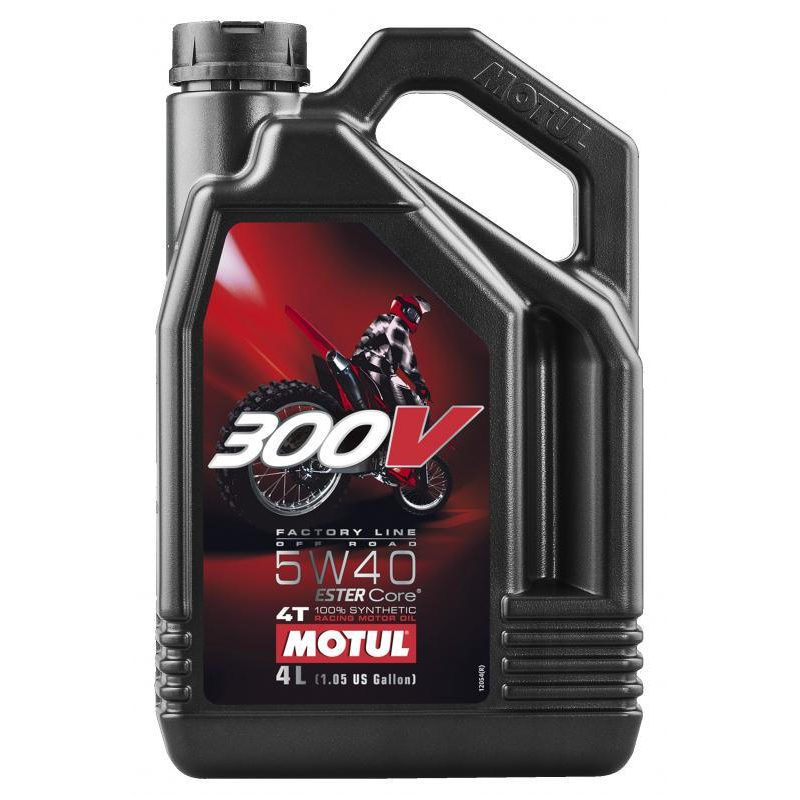  
Motul 300V 4T Factory Line 5w-40 4 L
PROPERTIES Color Visual Yellow / Green Fluo Viscosity grade SAE J 300 5W-40 Density at 20°C (68°F) ASTM D1298 0.857 Viscosity at 40°C (104°F) ASTM D445 73.9 mm²/s Viscosity at 100°C (212°F) ASTM D445 13.2 mm²/s Viscosity Index ASTM D2270 182 Pour point ASTM D97 -51°C / -49°F Flash point ASTM D92 232°C / 460°F TBN ASTM D2896 8.3 mg KOH/g 
E TECHNOLOGY For decades MOTUL has developed high performance synthetic Ester based lubricants. By selecting esters over other high performance synthetic base stocks and combining them with an innovative additive package, MOTUL has created a perfect synergy. This most advanced E Technology allows maximum power output of the engine without compromising reliability and wear. - Up to 1.3% horsepower increase while maintaining wet clutch performance. Outstanding gearbox protection: Thanks to the innovative anti-wear additives package. FZG Gear Test results: Pass FLS>14. The FZG (Forschungsstelle für Zahnrader und Getriebebau) Test, evaluates fluid lubricating and wear protection properties at the interface of a loaded set of gears. Lubricants are then graded based on their "Failure Load Stage" or FLS rating from FLS 1 (very poor result) up to FLS 14 (outstanding result). - Stable oil pressure whatever running conditions. RECOMMENDATIONS For optimum engine and gearbox performance, avoid mixing with other synthetic or mineral lubricants. Oil change: according to your own use. 
Du kanske också gillar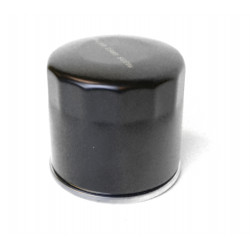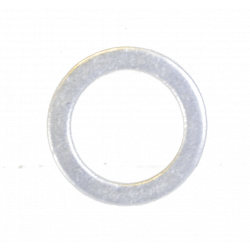 Din uppskattning av recensionen kan inte skickas
Anmäl kommentar
Är du säker på att du vill rapportera den här kommentaren?
Rapporten har skickats
Din kommentar har blivit tillagd och kommer att vara synlig efter att den blivit godkänd av en moderator.
Din rapport kunde inte skickas
Recension skickad
Din kommentar har blivit tillagd!
Din recension kunde inte skickas