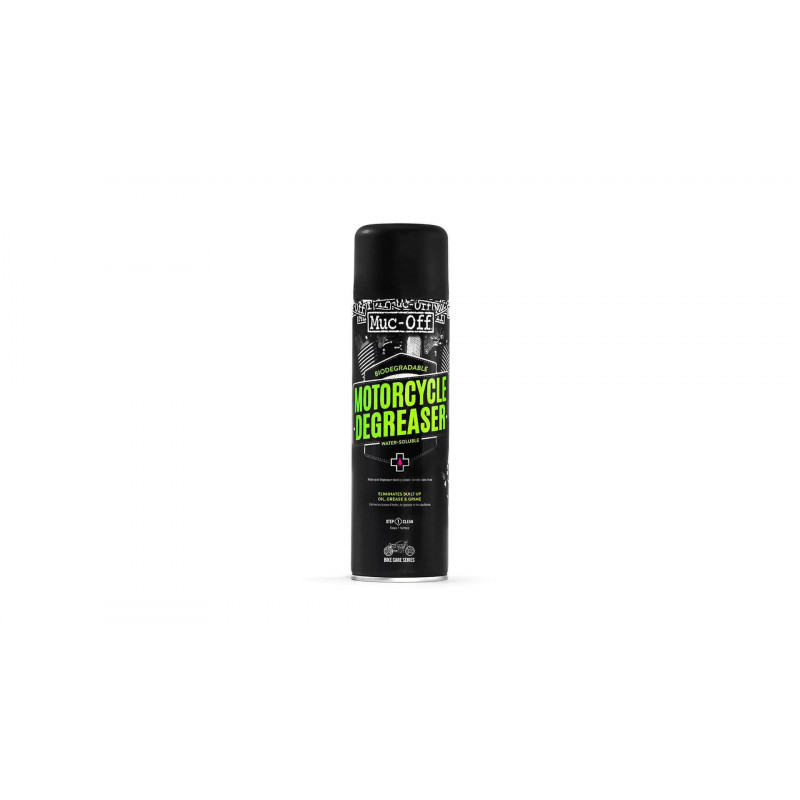  
Our Biodegradable Degreaser quickly and safely eliminates built-up oil, grease and grime on metal, plastic, rubber and seals. Its unique, "water soluble" formula means that after use it can be quickly rinsed away with water to leave your greasy bike parts completely clean. Our R&D team put in the hours to make sure this Water Soluble Degreaser works on even the toughest of grime including waterproof grease and chain lube/wax residue!
Note - Do not use on hot surfaces!
Fully Biodegradable
Water Soluble formula
Safe on all components
Removes oil, grease and grime
Specifikationer
Din uppskattning av recensionen kan inte skickas
Anmäl kommentar
Är du säker på att du vill rapportera den här kommentaren?
Rapporten har skickats
Din kommentar har blivit tillagd och kommer att vara synlig efter att den blivit godkänd av en moderator.
Din rapport kunde inte skickas
Recension skickad
Din kommentar har blivit tillagd!
Din recension kunde inte skickas