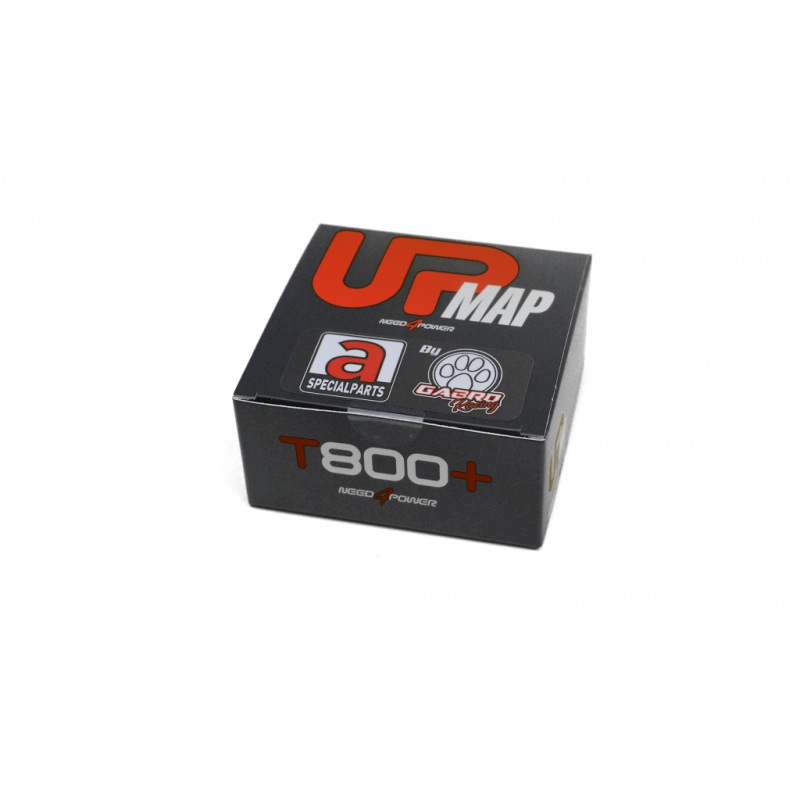  
UPMAP T800+ EURO 5 TUONO V4 , RSV4, RS660 2021+
UpMap is a well known phone-app based ECU flashing system. It's a very practical, safe and easy tool for flash and diag your bike, always in your pocket.

Using this tool you'll be able to flash Gabro's maps in minutes, and restore your bike stock map anytime if needed. You can buy in App and store in your phone all the tuned maps you want and flash any particular one in your bike ECU even during a ride stop. After each flash the tool automatically perform throttle and handle learnings: the use of any additional diag tool is not needed.
The whole flashing process lasts about 30min. Use battery tenders on both bike and phone.
We tested it OK only in Android; IOS bluetooth drivers are less stable and that big file transfer could be problematic. If you can only use an IOS phone, know that file transfer may crash. Restart the app if it happens.
Those BT transfer problems will be solved soon but they are not affecting the actual ECU flash.


By the end of the flash it automatically performs throttle learning and errors reset. No other actions are needed.
OBD errors log/erase and some more diag functions will be added soon.
Specifikationer
Datablad
RS 660

2021
2022
Din uppskattning av recensionen kan inte skickas
Anmäl kommentar
Är du säker på att du vill rapportera den här kommentaren?
Rapporten har skickats
Din kommentar har blivit tillagd och kommer att vara synlig efter att den blivit godkänd av en moderator.
Din rapport kunde inte skickas
Recension skickad
Din kommentar har blivit tillagd!
Din recension kunde inte skickas